Message from Executive Director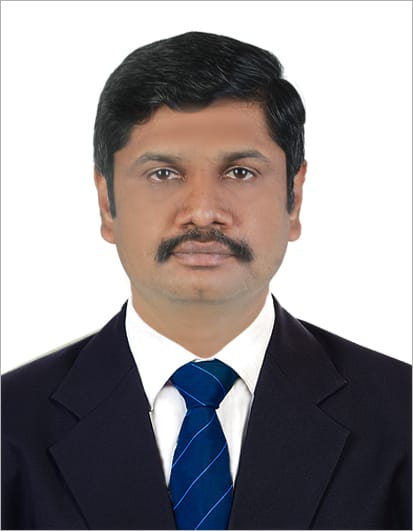 Natural Rubber is a unique agricultural produce in that it performs the role of being an important and strategic raw material capable of being used across the wide spectrum of manufacturing industry. The rubber industry value chain which comprises of the producers, processors, dealers and manufacturers contributes substantially to the social, economic and industrial development of the country.
Rubber is essentially a small holder's crop and in India also the same pattern is seen as more than 90% of the holdings are in the hands of small and marginal farmers. It is this situation that prompted Rubber Board to promote a cluster based approach for development of the production sector. However, of late, most of the plantations have been facing challenges on account of fluctuating prices, escalating production cost, shortage of skilled labour and absentee land lords. Increasing the productivity while simultaneously bring down the cost of production using improved scientific agricultural practices and adoption of modern technology, remains the only way in which small holders can earn a steady and stable income from rubber plantations.
The growth of domestic NR consumption has been at a faster rate than production which has resulted in widening of the demand-supply gap for the material necessitating huge imports. This is sought to be tackled by extension of rubber plantations to the agro-climatically suitable regions in nontraditional states, especially in North East and enhanced productivity. The strategy to improve productivity and bring down cost of production requires competent trained personal. Rubber Board has been taking several initiatives in the upstream sector like capacity building of clusters for self-reliance, empowerment of socially backward and weaker sections of the society through skill development, promotion of entrepreneurship, propagation of additional income generation activities, launching of massive skill development programmes in collaboration with the Centre and State government bodies etc. Another area of focus is in processing of the crop adopting the latest technological innovations towards improving quality and reducing cost simultaneously without causing any adverse impact on the environment.
In the downstream sector of the rubber industry value chain, 70% of the NR is consumed by the core tyre sector comprising a handful of companies. However, more than 90% of the 4000 units, manufacturing non-tyre rubber products, are in the MSME sector. They produce a variety of products required for different sectors like transportation, manufacturing, construction, pharma, medicines, defense etc. However, the non-tyre sector in the country has not yet achieved its full potential and there exists tremendous scope for growth. There exists the crucial need for technology updation, quality improvement, innovative approach for cost reduction etc in this sector to address the emerging challenges. This requires conduct of various progrmames to promote technological improvement and value addition in MSME sector which will also result in huge employment generation.
Rubber Board through its R&D and extension activities has been developing internal expertise in all aspects of rubber cultivation, processing and product manufacturing since its inception. Adequate infrastructure is available with Rubber Board to undertake all types of knowledge dissemination and skill development programmes. Support of external faculty and industries is regularly taken.
The programems undertaken by the NIRT will be a mix of on-campus, off-campus, industry- front, and online programmes as per the requirements of the clientele. Educational development programmes for students in rubber related disciplines and engineering will be carried out as curriculum linked programmes aimed at employability enhancement and entrepreneurship. New initiatives include launching of long duration certificate courses in specific disciplines, Post Diploma and PG Diploma and B.Voc. programmes in plant science and rubber technology areas. NIRT will provide opportunities for collaboration with Skill Missions at national and state level, training providers, educational institutions, industries, technocrats, industry experts, practitioners, and consultants to extend faculty support/infrastructure sharing for the programmes and follow-up support to the participants from all sectors.
On this occasion when NIRT comes into existence, I wish the institution good luck and success to emerge as a unique platform capable of contributing to the training and skill development requirements of stakeholders of all sectors of rubber industry value chain. I wish NIRT many years of committed services towards the development of rubber sector in the country.
M. Vasanthagesan IRS
Executive Director